wecwex99999999m
hjguyfycccrrrr
---
Fuse-Links
New modular fuse holder for cylindrical Fuse-Links size 10x38 for 1000 V DC
Available in single pole and double pole

.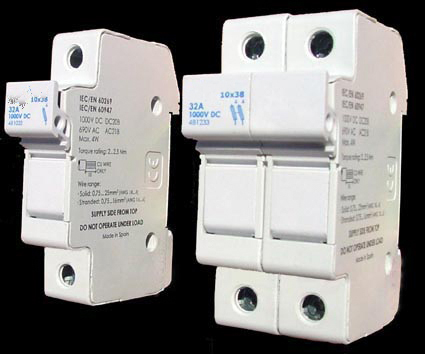 The new modular fuse holder for cylindrical Fuse-Links size 10x38. The main new features for this fuse holder is the voltage of 1000 V DC allocated.
This Fuse holder is intended mainly to provide a compact protection,
safe and economical solution for a photovoltaic installations, where
due to the steady increase of power and technological evolution that
is needed, it is common to protect groups of solar panels that can reach voltages up to 900 V DC.
They are made of self-extinguishing thermoplastic materials with silver
plated copper contacts and large capacity clamp-type terminals.


• Rated Current/Voltage: 32A - 690V AC / 1000V DC
• Protection Index: IP 20.
• Utilization category "operating under load: 690V AC: AC-21B 1000V VC: DC20B
• Maxim Ration Dissipation power: 4W
• Service Temperature: -20........70 °C
• Storage Temperature: -40........80 °C
• Correction of available current based on temperature:
20 °C..........................1
30 °C........................0,95
40 °C........................0,90
50 °C .......................0,80

• Connection 1 Wire
• Solid: 0,75...25 mm² (AWG 18...4)
• Stranded: 0,75...16 mm² (AWG 18...6)
• Maximum Tightening Torque up to: 2.5 N.m.
• Screw: Groove + DIN 7962 (H).
• Fixing for 35 mm symmetrical rail (EN50022).
Fuse Holder 10x38
FAHDFDP1000VDC
FAHDFSP1000VDC
---
Solar Array On Roof
| | | | |
| --- | --- | --- | --- |
| SISAOR | | | |
---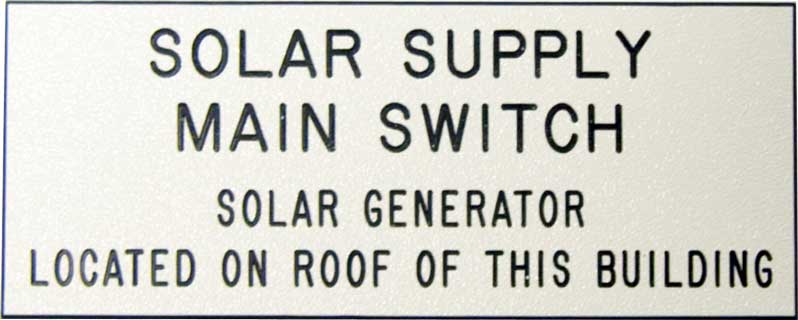 Solar Supply
Main Switch on roof
SISSMS
---
Solar DC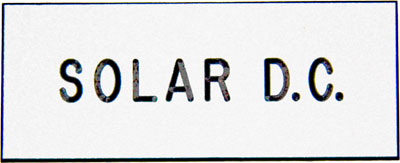 | | | | |
| --- | --- | --- | --- |
| SISOLAR DC | | | |
---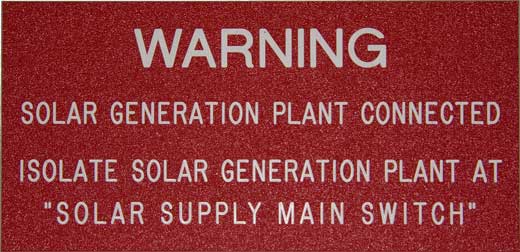 Warning

SISGPC
---
Shutdown Procedure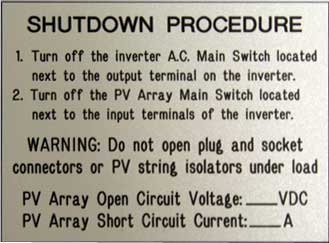 Shutdown Procedure
SISSP
---
SISDV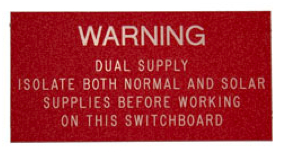 SISDV
---
SINSMS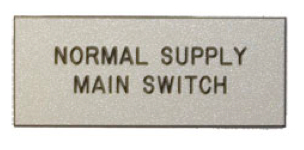 SINSMS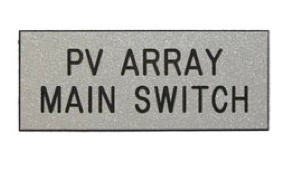 SIPV

SSIPV
Clamps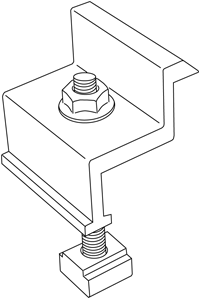 End Clamps
The Alzone end clamps are designed to securely mount solar modules at both ends of Alzone rail sections .There are a number of sizes available to suit most solar modules.
End clamps are pre drilled with grooves on the underside of clamps for advanced grip.
There is no drilling and clamps can be finger tightened on initial installation reducing risk to your valuable modules.
Clamps are manufactured from aluminium and come complete with a weather resistant anodized finish.
END CLAMPS
SPME1US-32MM
SPME1KY-36MM
SPME1SH-46MM
SPME1SW-36mm
SPMEBP-50MM
SPME1SW-34mm
SPME1SUN-39mm
RAIL BOLTS
SPMBSH
SPMBUS
---

Mid Clamps
Alzone middle mounts are suitable for joining adjacent solar modules together on Alzone rail. Grooves on the underside of the clamps allow a secure grip to modules without the need to drill or damage panels. Clamps are constructed from aluminium which is finished in an anodized weather resistant coating. They provide a fast efficient manner of attachment to Alzone rail.
MID CLAMPS
SPM1
SPM2
RAIL BOLTS
SPMBSH
SPMBUS
Rail Bolts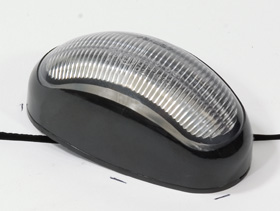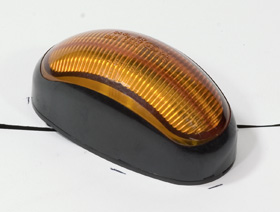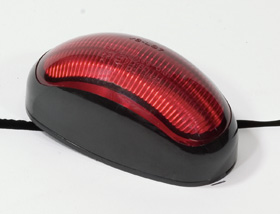 Rail Bolts
Alzone rail bolts are a convenient way to attach middle and end clamps to Standard and Easy-Rail. The durable stainless steel rail bolts provide ease of installation of solar modules via the special aluminium rail shoe and serrated securing nut.
RAIL BOLTS
SPMBSH
SPMBUS